Toyota has revealed that its hydrogen-fueled Corolla race car will not compete in the upcoming round of the Super Taikyu series following a fire during testing.
According to the team, a leak from a hydrogen pipe within the engine bay occurred, with the leaking gas igniting. The cause of the leak was vibration loosening a pipe coupling. As the joint was close to the engine, there was sufficient heat for the hydrogen to ignite.
The car is fitted with a leak detection system, which Toyota stated operated correctly, shutting off the hydrogen supply and preventing the fire spreading. However, the damage caused was extensive enough that it could not be repaired in time for the Suzuka race, due to take place on the March 18.
The test was conducted using a new, liquid hydrogen fueling system, which represents the next stage of development for Toyota's racer. The use of liquid rather than gaseous hydrogen greatly reduces the volume needed to store the fuel, albeit with a host of challenges related to the cryogenic cooling required to keep it in a liquid state. Toyota was at pains to point out that the leak was not related to or a consequence of the switch to liquid fuel.
In a statement, Toyota's said, "We will review the piping design that caused the hydrogen leak this time to continue developing safer vehicles. Together with our colleagues and partners, we will proceed to enter races with the hydrogen-powered Corolla and the challenge of achieving carbon neutrality. It is still one of our goals this year to become the world's first to race with liquid hydrogen fuel. We ask for your continued understanding and support."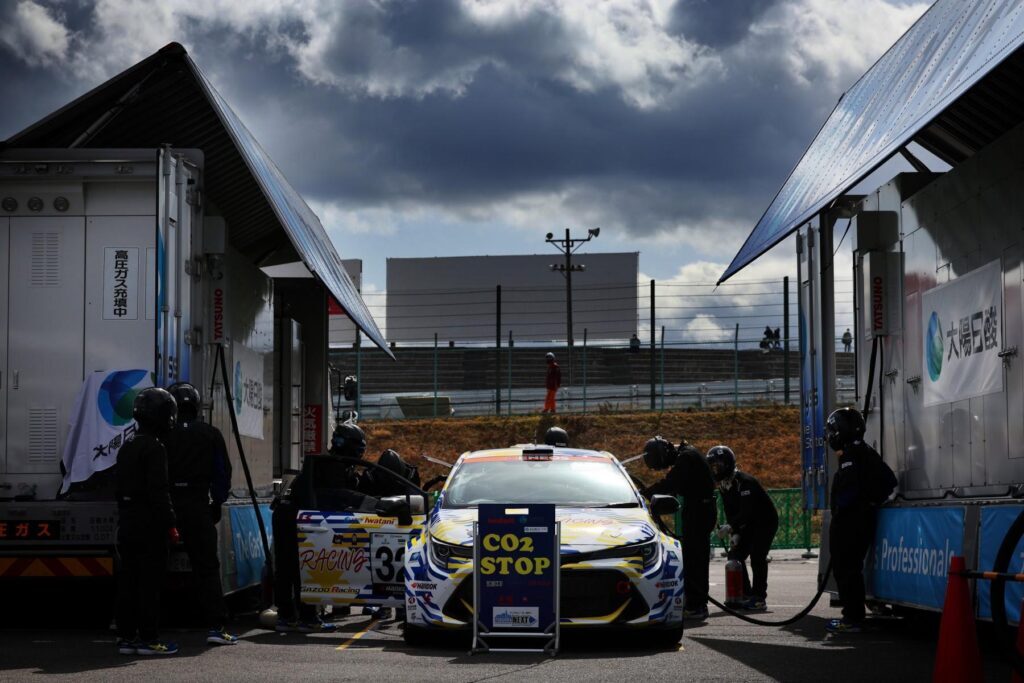 The post Toyota forced to withdraw hydrogen Corolla from Suzuka race after fire appeared first on Automotive Powertrain Technology International.
For Feedback & Comments, please write to us on hello@newswire.ae