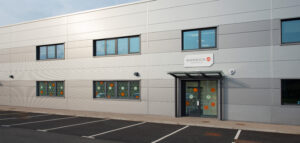 Warwick Acoustics is continuing with the commercialization of its Electrostatic Loudspeaker technology, following several R&D and product development phases. After a series of fully subscribed funding rounds, the company is currently scaling rapidly, and as a result, investing in new talent, company capabilities and advanced facilities to support its developing commercial pipeline.
Unlike conventional audio technology, the company's ElectroAcoustic Panels are up to 90% lighter and consume up to 90% less power while providing improved interior design and packaging options. The ElectroAcoustic Panels support OEM sustainability targets, as they use 100% by mass upcycled and recyclable materials, and they do not use any unsustainable rare earth metals, a material used extensively in conventional speaker solutions.
Continue reading Warwick Acoustics outlines development plans as it "scales rapidly" at Automotive Interiors World.
For Feedback & Comments, please write to us on hello@newswire.ae